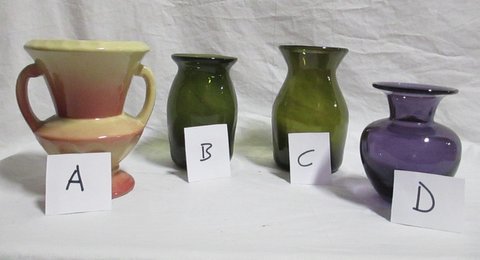 Prop Title: Four Glass Vases
Prop Model#: P 057 a-d
Details: A) Cream and Rose Color Vase -6' High B) Green Glass Vase - 6" High C) Green Glass Vase - 7" High D) Purple Glass Vase - 5" High Available as a set or individually. Please indicate which or how many you want. Vases were used in the PBS Special: DOLLIE MADISON, American Masters.